Molecular Neurobiology Research Group
Introduction to research
The functional failures of the brain or nervous system cause several neuronal diseases whose treatments have not yet established even in modern society. By engaging both the basic research to understand the principle of nervous systems and the applied research to develop treatment and drugs for such intractable diseases, our group contributes to produce novel knowledges and analytical technologies for brain functions and treatments. Followings are featured research topics in progress:
Research on neuronal maturation mechanism based on the visualization of intranuclear events and epigenetic regulation, which are key machineries for gene expression.
Research on cell proliferation and regeneration by understanding the dynamics of cytoskeletal regulation and intranuclear structures with non-coding RNAs.
Research on onset mechanism for neuropsychiatric disorders through the analyses of neuronal circuit formation and function.
Research on the onset mechanism for Alzheimer's diseases by the development of novel disease-model animals and the novel peptide for its diagnostic marker.
Research on the development and application of novel microscopic technologies for super-resolution imaging.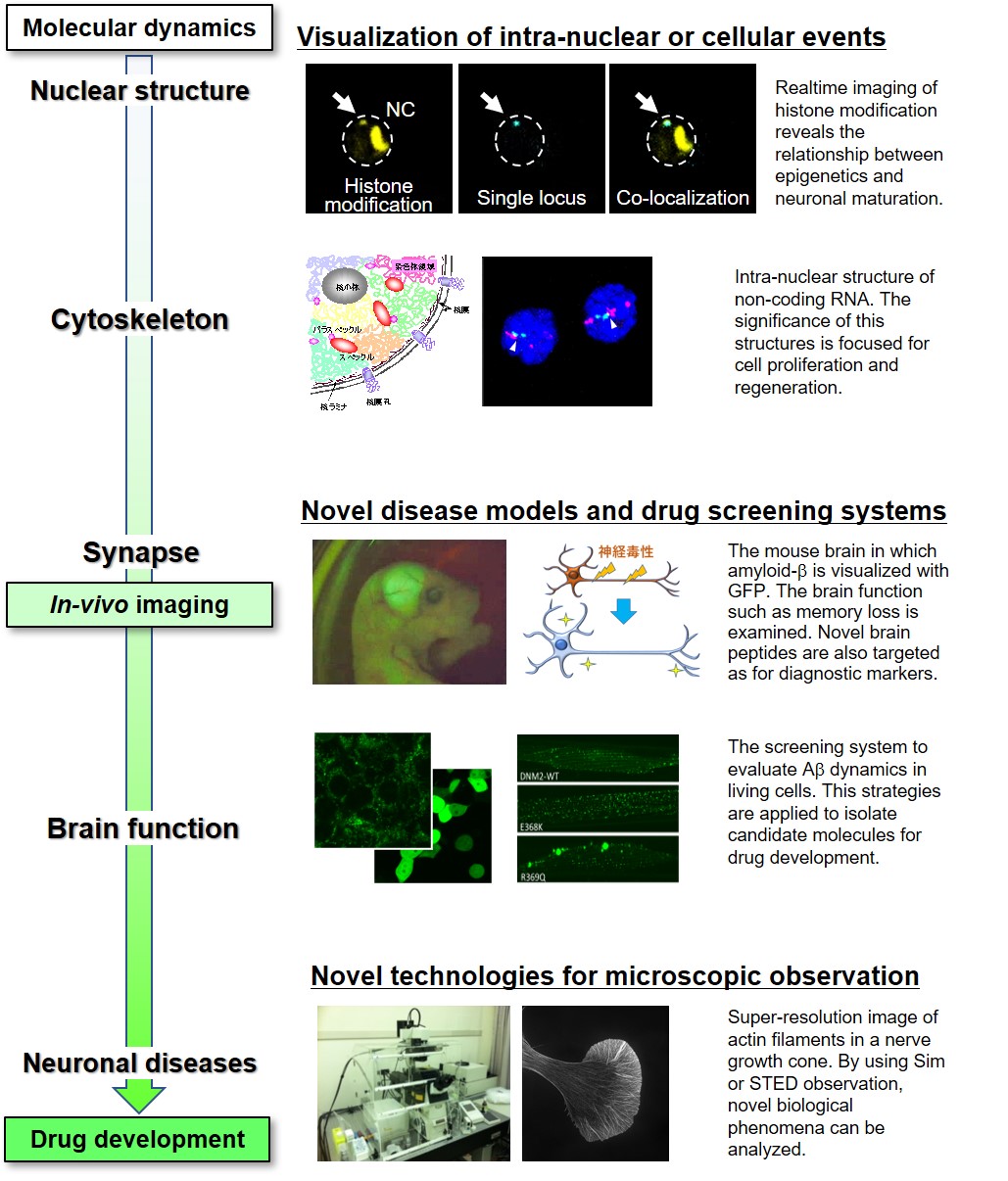 List of Publications
|2023|2022|2021|2020|2019-2015|
Staff:
Yoichi Shinkai(Research Group Leader)
Kaoru Kato
Yasunori Sasaki
Tomoyo Ochiishi
Tatsuhiko Ebihara
Akira Nagasaki
Michiyo Maruyama