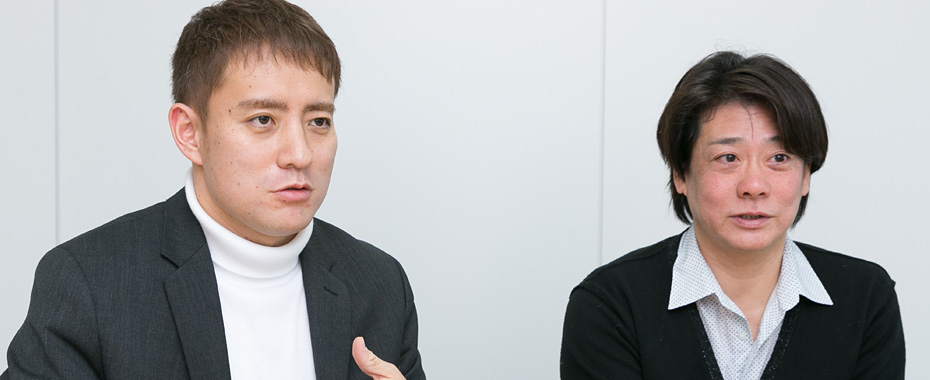 "A television program that led to the founding of Chikyugiken, and an encounter between two researchers and scientists"
― I hear that a television program led to the opportunity to establish the company, tell us about what happened.
Akihiko Shibahara (hereafter, Shibahara):
I was once a specialist in fossil research, and was Curator of the AIST Geological Museum. I prepared various precision topographical models of land and seabed, etc., and researched projection mapping for the results of my own surveys and the geological maps of the Geological Survey of Japan, AIST. However at that time the models I had prepared were about 30 cm square, but the television program required models about 3 m square. This was not something I could produce by myself, but in talks with Roland DG Corporation who have experience in producing models, I was introduced to Mr. Daidoji who had the most advanced technology in Japan for producing models.
Kaku Daidoji (hereafter, Daidoji):
When I initially heard the discussion I refused. I had experience of combining models and projection mapping, but I considered that it was not possible to apply projection mapping to such large models. However I heard that Mr. Shibahara had the technology for accurately plotting an image on a model while distorting the image. I was surprised by this, and said "let's try it out".
We got on well at the meetings regarding the program, firstly we succeeded in planning the program, then afterwards we spoke about doing something together. In the program projection mapping was performed on a 3 m square 3-dimensional model of Tokyo, and we succeeded remarkably in showing underground and other land features of Tokyo. The audience rating was high, and we heard that it was broadcast again several times.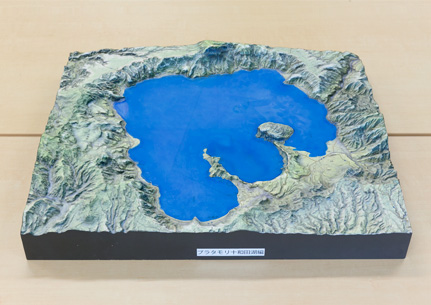 3D color mapping model (Lake Towada)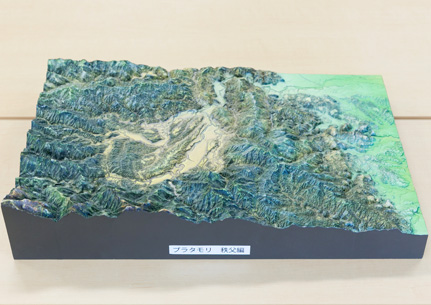 3D color mapping model (Chichibu)


― After completion of the program, what prompted you to start up the company?
Shibahara:
We were just two people with nothing in common except some outrageous ideas, but gradually through negotiations the plan got under way. Initially we were thinking of carrying out a project together, rather than starting the company.
Daidoji:
When the idea of doing this with models was presented, the level of enthusiasm increased even higher, and Mr. Shibahara as a researcher had an extraordinary level of passion and motivation.
Shibahara:
The decision to start up the company was made because the time was right, rather than for any one reason. After the NHK program was broadcast many requests came pouring in, which we initially dealt with the requests on a volunteer basis. However this reached the limit, and at that point we said we have to start a company, which we did in 2016.