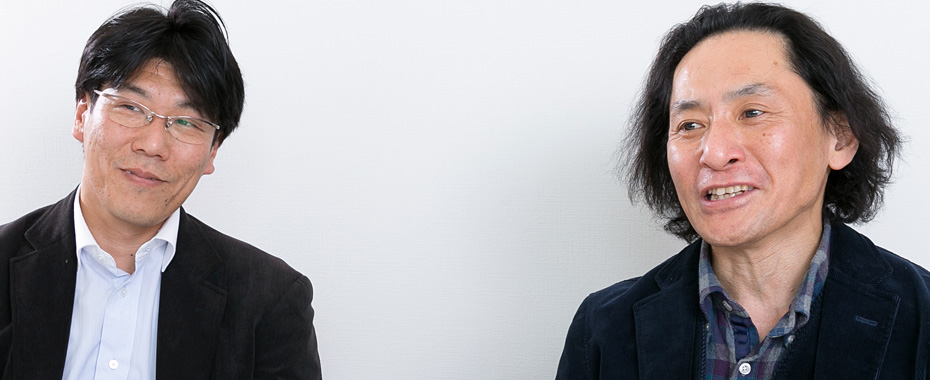 "New product to measure underwater, an unknown world"
― Can you tell us about the new product "Trimatiz LiDAR Kit"?
Shiratori:
Basically TOF-type LIDAR consists of light emitting and receiving devices mounted on the circuit boards in light emitting and light receiving units in a control unit. The "LiDAR Kit" has been produced as a product that can be flexibly customized and extended, so that it can be adapted to various applications such as autonomous driving, measurement of structures, etc. Millimeter-class distance measurement can be achieved using the high-accuracy board.
Shimada:
In discussions with customers who were having problems with LD drivers, we noticed that at that time the focus was on the transmission side only, but that actually signal processing of the receiving side was also important. As a result we developed a product whose major feature is that it contains a light emitting and receiving unit.
― What fields will this technology be deployed in?
Shimada:
We searched around for what direction this venture should proceed using this LIDAR technology, and we thought that maybe this direction could be underwater. This is a field where measurements could only be made using sound waves to date, so we considered that it was our role to enable the use of light.
Then with the cooperation of Chiba Institute of Technology, Tokai University, and the Japan Agency for Marine-Earth Science and Technology (JAMSTEC), we developed a "Dual LIDAR System" that performs simultaneous 3D scanning in the space above water and underwater, and applied for a patent.
Compared with terrestrial or aerial applications, underwater applications are still an unknown world, so they widen our horizons. Most underwater explorations use soundwaves, which has its limitations, or are manual operations, which impose quite a large burden on divers. If underwater LIDAR technology can be further extended, the underwater optical wireless network and the underwater IoT community advocated by JAMSTEC is expected to be realized.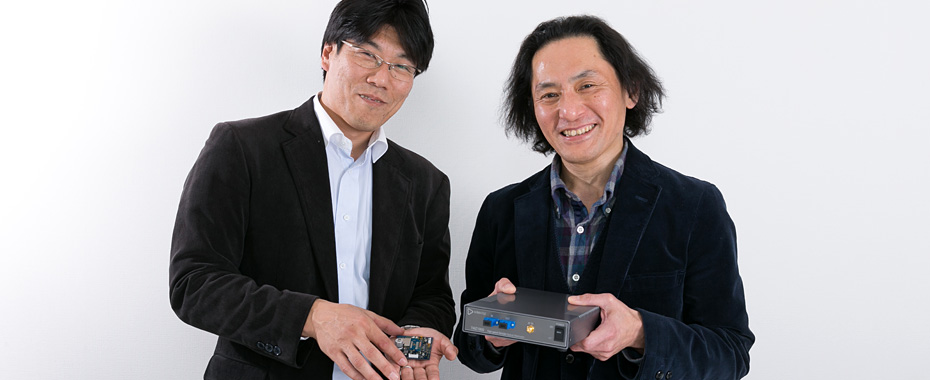 ― Finally, what is your message for our readers?
Shiratori:
We carry out research and development with research institutes, in particular AIST, and universities, but our focus is always on doing business with normal companies and users. Therefore we were able to divert our technical capability to LIDAR, when the communication business became difficult.
Shimada:
It is said that it is difficult for high-tech ventures to succeed in Japan. However even today's major companies were initially venture companies. We would like to produce sound business results, and demonstrate that if you try you can succeed.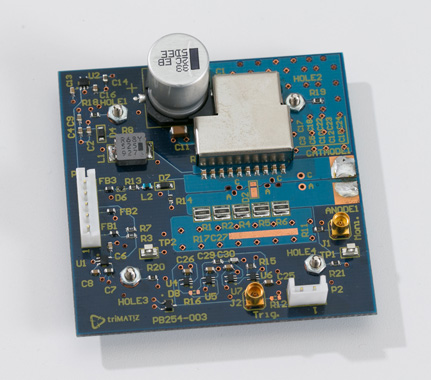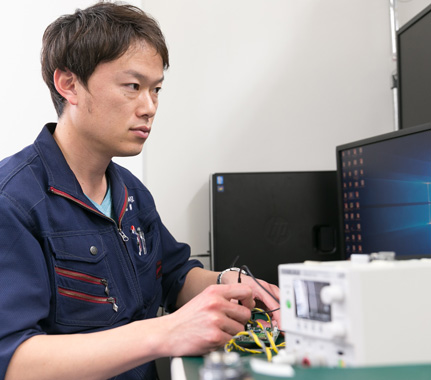 At present the latest equipment is being developed in a corner of an office building in Ichikawa City, Chiba Prefecture.
* The contents of this article are based on information as of February 9, 2018.