QOL and Materials Research Group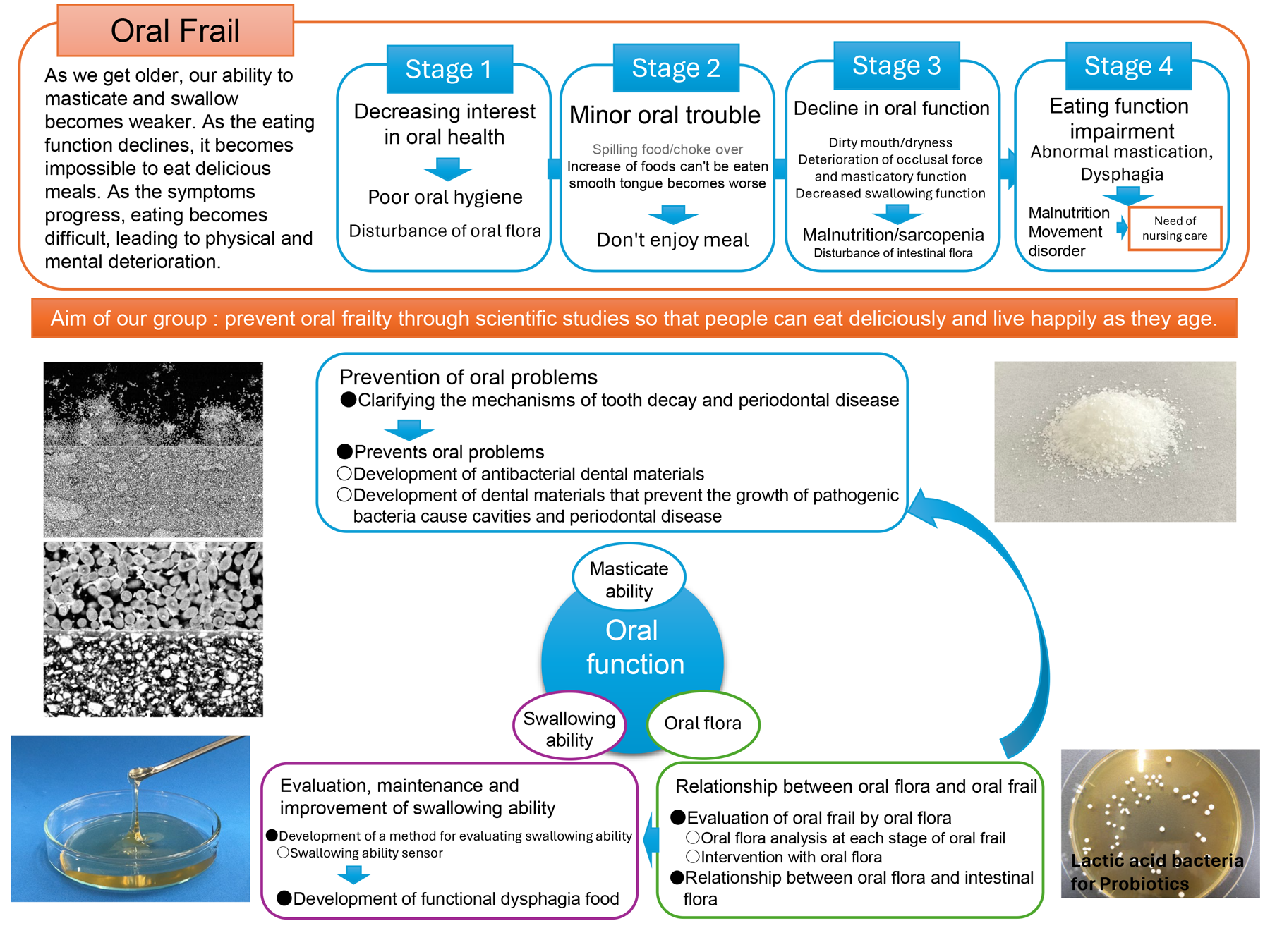 To extend healthy life expectancy, we have two research subjects "evaluation of health risk" and "improvement of QOL".
1. Evaluation of health risk
Development of high performance ion selective adsorbents for arsenic ion, phosphate ion, cesium ion, and so on and application to purification of drinking water.
Developing the method for evaluation of nanotoxicity.
2. Improvement of QOL
Development of functional materials for bone formation.
Development of functional dental materials.
Investigation of myatrophy and gait measurement
Microbiological and physiologically analysis of fermented food.