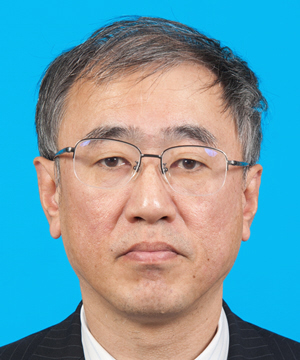 Director Hidehiko NONAKA
We aim to solve issues on the R&D and production sites by maintaining, and disseminating the national primary standards and by using advanced measurement and analysis techniques.
For science technology and industries "measurement" is the basic techique which is essential for all kinds of events including discovery of new phenomena and materials, characterization of material properties, evaluation of product performance, and verification of the accuracy and repeatability.


We, RIMA, develop, maintain, and disseminate the national primary standards especially for the industrial areas of ionizing radiation, radioactivity and neutrons, acoustics and ultrasonics while we develop advanced measurement techniques using quantum beams, ultra-fast pulsed laser light ion beams, and ultrasonic sound to provide industries with the measurement data which are useful for development of new materials and commercial products and through these two approaches we aim to bridge the gap between innovative technological seeds and commercialization.


We also continue to improve the quality and versatility of our measurement and analysis techniques through application to the actual R&D sites by sharing advanced measurement systems to external users in companies, universities, and research organizations.
Research Institute for Measurement and Analytical Instrumentation (RIMA),
National Metrology Institute of Japan (NMIJ), AIST
AIST Tsukuba Central 2, Tsukuba, Ibaraki, 305-8568, Japan
Fax: +81-29-861-5881 E-mail:rima_info-ml[at]aist.go.jp   ※Please change "[at]" to "@"
---