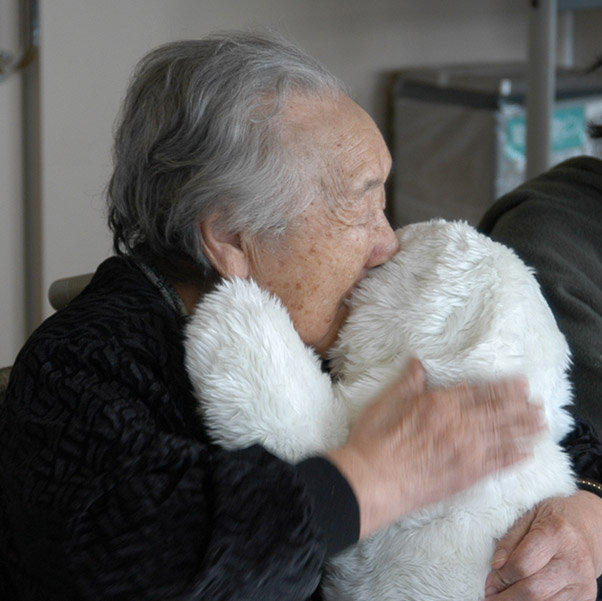 The world's most therapeutic robot is PARO. Its inventor, Dr. Shibata, is a brain researcher.
PARO was invented with the discussion of 'What sort of movement and function does good for the brain functions?'
Since 1993, research and development of PARO has been conducted, and now 4,000 PAROs are working in more than 30 countries. PARO was approved as a neurological therapeutic medical device in the USA, and so to be in Europe shortly. Whereas in Japan, Okayama-city designated PARO as an applicable device of long-term care insurance.
Dr. Shibata has been accumulating scientific evidences of therapeutic effects of PARO for various kinds of symptoms by clinical trials, and building ways to train professional users for better-use of PARO.

Chief Senior Researcher,
Takanori Shibata, Ph.D.