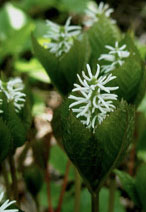 National Institute of Advanced Industrial Science and Technology (AIST) launched a new research Institute named Bioproduction Research Institute on the 1st of April, 2010. After careful reviewing process and discussion, former two Institutes have been merged into one that focuses bioscience and bioengineering research fields.
11/1/2016

Dr. Kaoru Suzuki is appointed to a deputy director.
4/1/2015

Some groups were rearranged in our Research Institute. Our WEB site was therefore renewed.
4/1/2014

Dr. Tomohiro Tamura is appointed to the fifth director.
4/1/2014

Organization is updated.
5/9/2016

Organization is updated.
Research Group