Our research group aims to create a bacterial biofactory, which is a multi-functional host applicable to a wide range of processes, by developing various basic technologies. There have been discovered many new bacteria that have valuable functions, such as degradation of pollutants or production of antibiotics. Key enzymes involved in such functions have also been revealed and genes encoding for such enzymes have been identified. For the rational use of such genetic resources, it is necessary to develop a multi-functional cell by using various genetic engineering techniques. Therefore, we are studying on the development of multi-functional bacterial cells that have specific abilities as follows:
High productivity of useful protein
Useful catalytic activity given by exogenous protein
Production ability of chemical compounds by using biological catalytic activity instead of conventional chemical process
High bio-degradation activity to xenobiotic and/or harmful compounds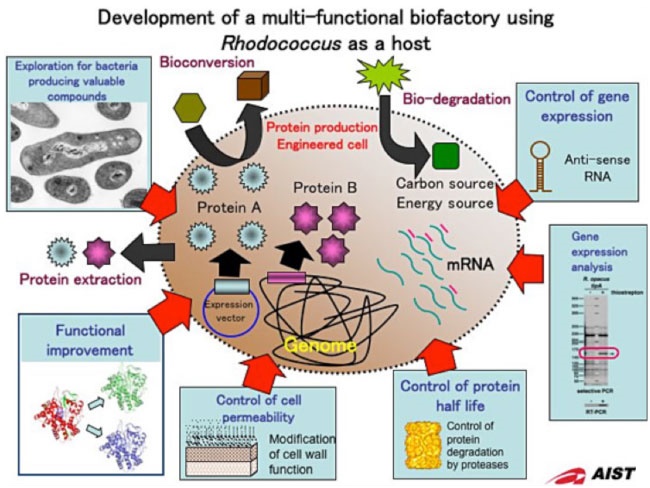 Our final goal is contribution to a sustainable society through the development of ecological production process, so called green chemistry.